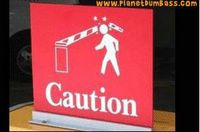 You are 50%Fucktarded. Sometimes you're stupid...sometimes you're smart. If only you could figure out what the hell is wrong with you, your life would be so much better.

Is it better to be more or less fucktarded? Does it up my score that I have to ask that?
POSTED BY DANIKA.
Does it lower my score that I had to fix it for her? (Heh) Danika, you know I luv ya!